News
Keep up with the latest news from Cancer Research Data Commons (CRDC)
and the data science communities.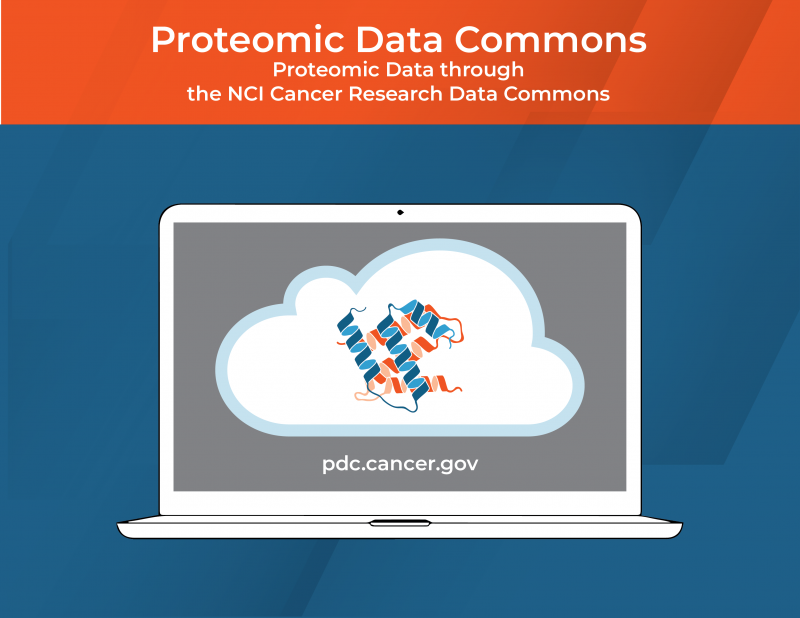 March 23, 2020
The PDC is a next-generation proteomic data repository within NCI's Cancer Research Data Commons (CRDC) with corresponding genomics and imaging data sets to enable data access, analysis, and sharing for integrative research.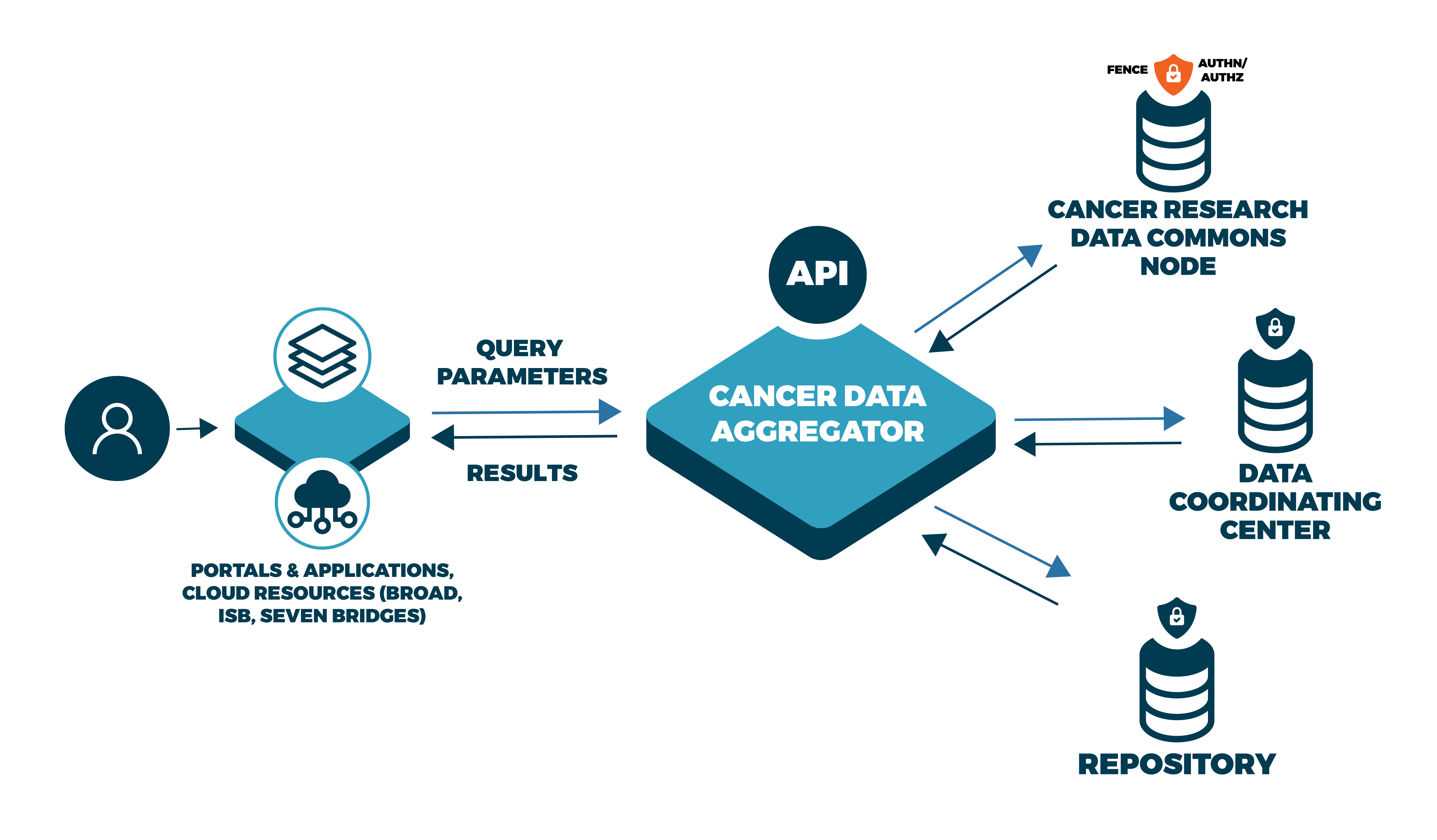 January 27, 2020
Frederick National Laboratory for Cancer Research requests proposals to develop a query engine called the Cancer Data Aggregator (CDA). The CDA will allow users to aggregate data via queries across the Human Tumor Atlas Network, the NCI Cancer Research Data Commons (CRDC) nodes, and other Data Coordinating Centers and repositories with which NCI plans to interoperate.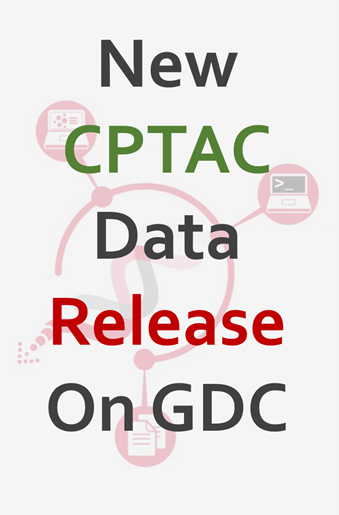 January 22, 2020
The NCI Genomic Data Commons (GDC) data release 22 is now available and includes data from the Clinical Proteomic Tumor Analysis Consortium (CPTAC) Glioblastoma Multiforme Discovery Study and CPTAC-3 miRNA sequencing data.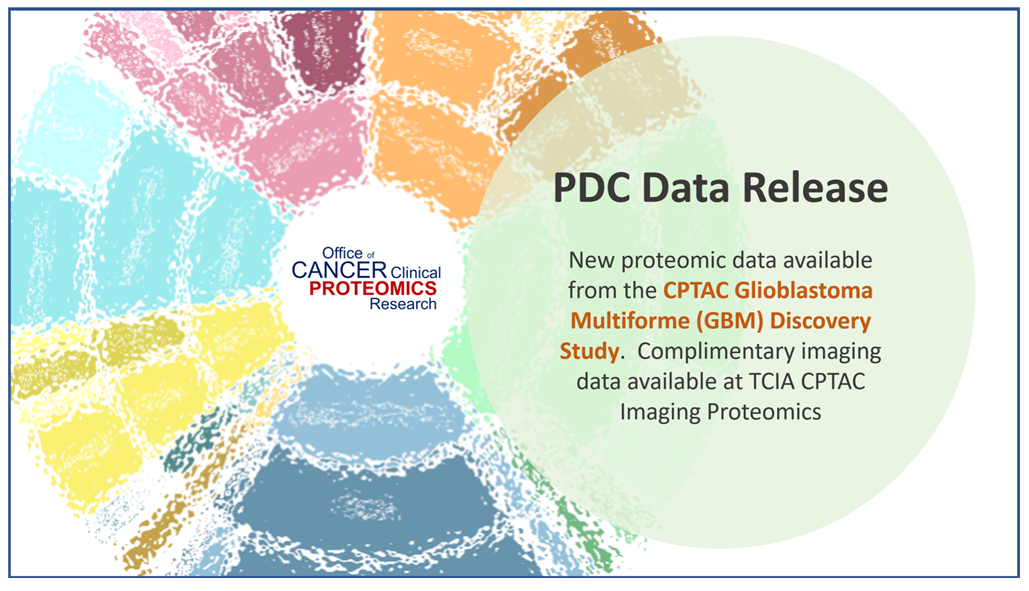 January 7, 2020
New proteomic and phosphoproteomic data from the Adult Glioblastoma Multiforme (GBM) Discovery Study are now available on the NCI Cancer Research Data Commons' Proteomic Data Commons (PDC).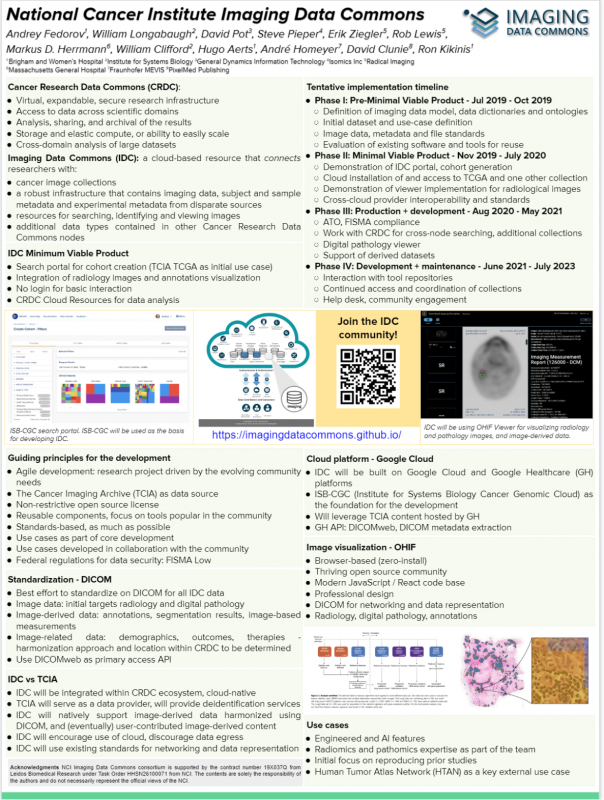 December 12, 2019
The NCI Cancer Research Data Commons' (CRDC) Imaging Data Commons (IDC) team received a Certificate of Merit award for its educational poster exhibit at the 105th annual meeting of the Radiological Society of North America (RSNA).