Blog
Stay connected to the Cancer Research Data Commons (CRDC) conversation and community through the CRDC Blog.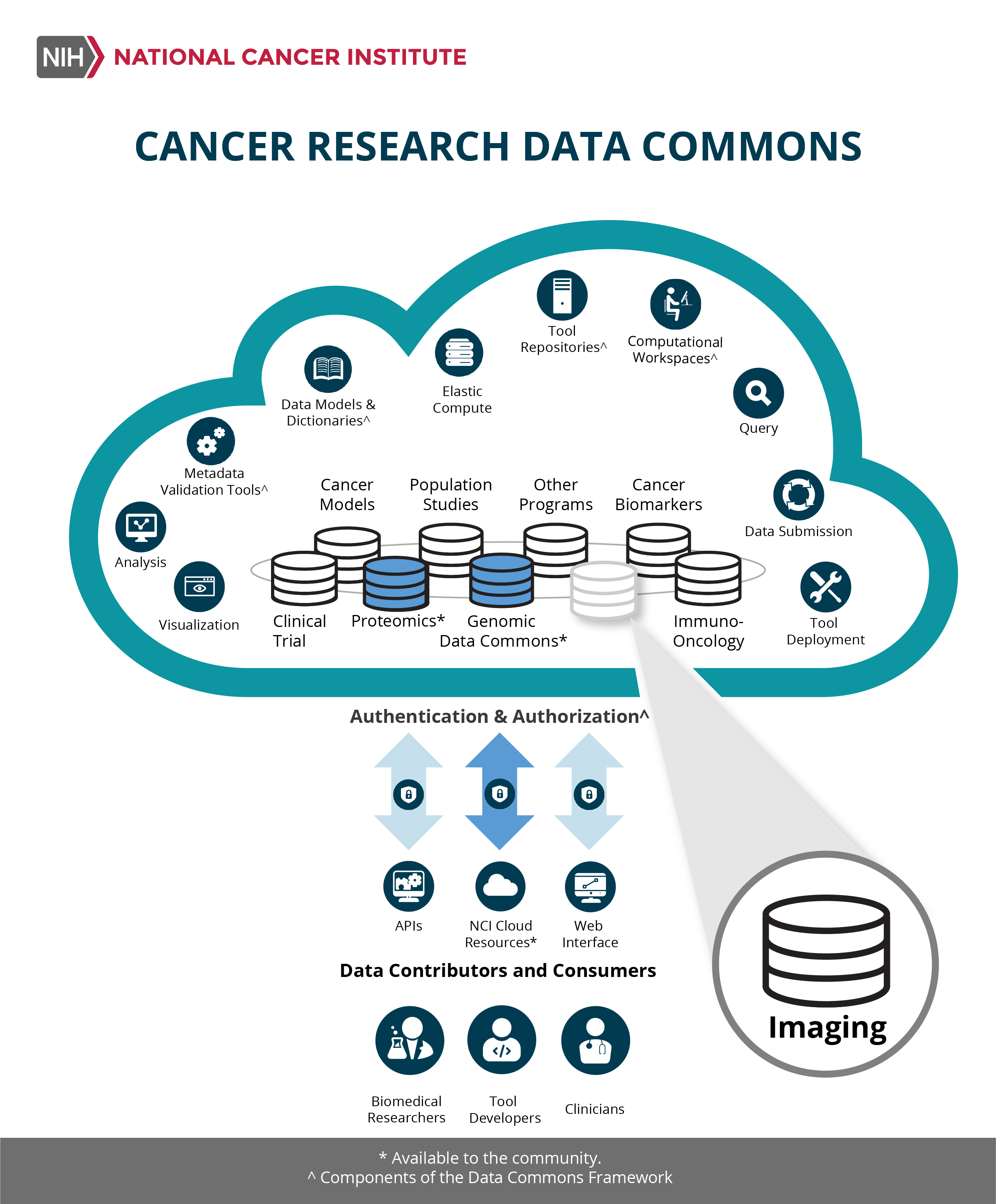 August 14, 2019
The Imaging Data Commons (IDC) has been awarded to a consortium led by investigators from the Department of Radiology at Brigham and Women's Hospital and Harvard Medical School. The IDC will house multi-modal imaging data and make them available for use by the broader cancer research community.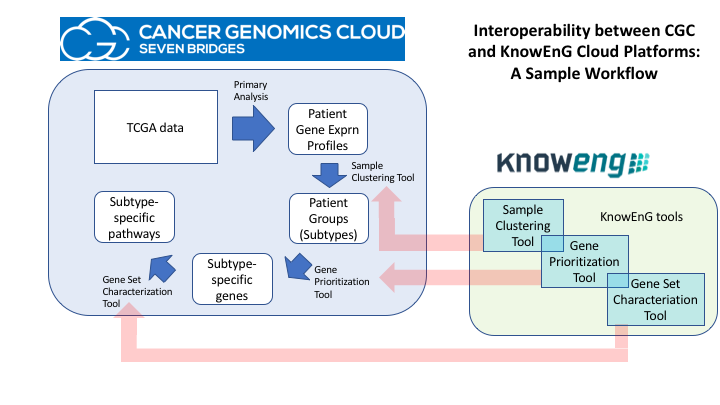 December 19, 2018
In an era of unprecedented growth in the size and variety of datasets and the number of software tools, there is an ever-increasing need for frameworks that connect and integrate data and tools within a secure and easy-to-use research ecosystem.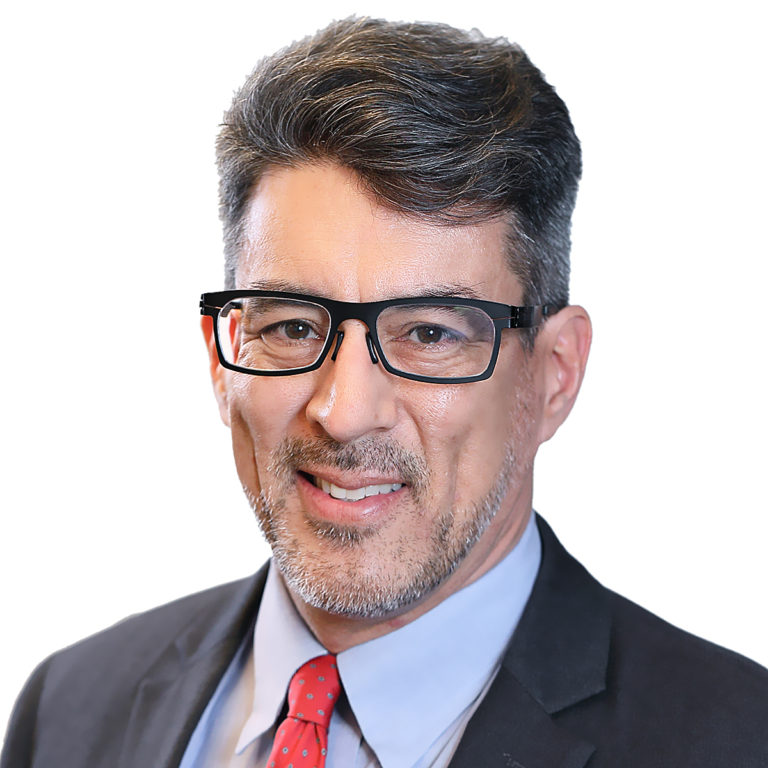 December 11, 2018
NCI is initiating the development of an Imaging Data Commons (IDC) supported by funding provided through the Cancer MoonshotSM. Imaging plays a pivotal role in studying cancer, from diagnosis to fundamental research. Like the NCI Genomic Data Commons (GDC) and Proteomic Data Commons (PDC), the IDC will be a data node, a domain-specific repository, in the CRDC.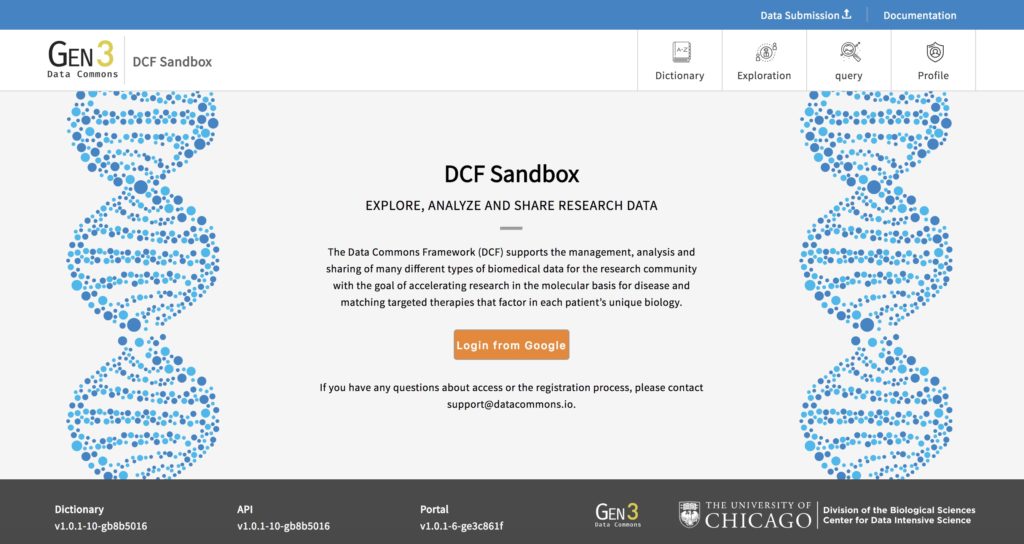 July 6, 2018
For this interview, the Center for Biomedical Informatics and Information Technology Communications Team interviewed Dr. Robert L. Grossman of the University of Chicago Center for Data Intensive Science to discuss the Data Commons Framework, a component of the NCI Cancer Research Data Commons.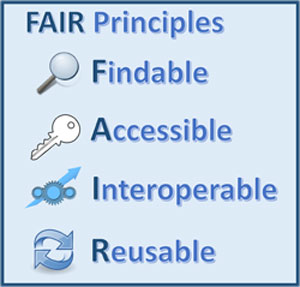 November 6, 2017
The data science community is awash with "FAIRness." In the past few years, there has been an emerging consensus that scientific data should be archived in open repositories, and that the data should be Findable, Accessible, Interoperable, and Reusable.