Blog
Stay connected to the Cancer Research Data Commons (CRDC) conversation and community through the CRDC Blog.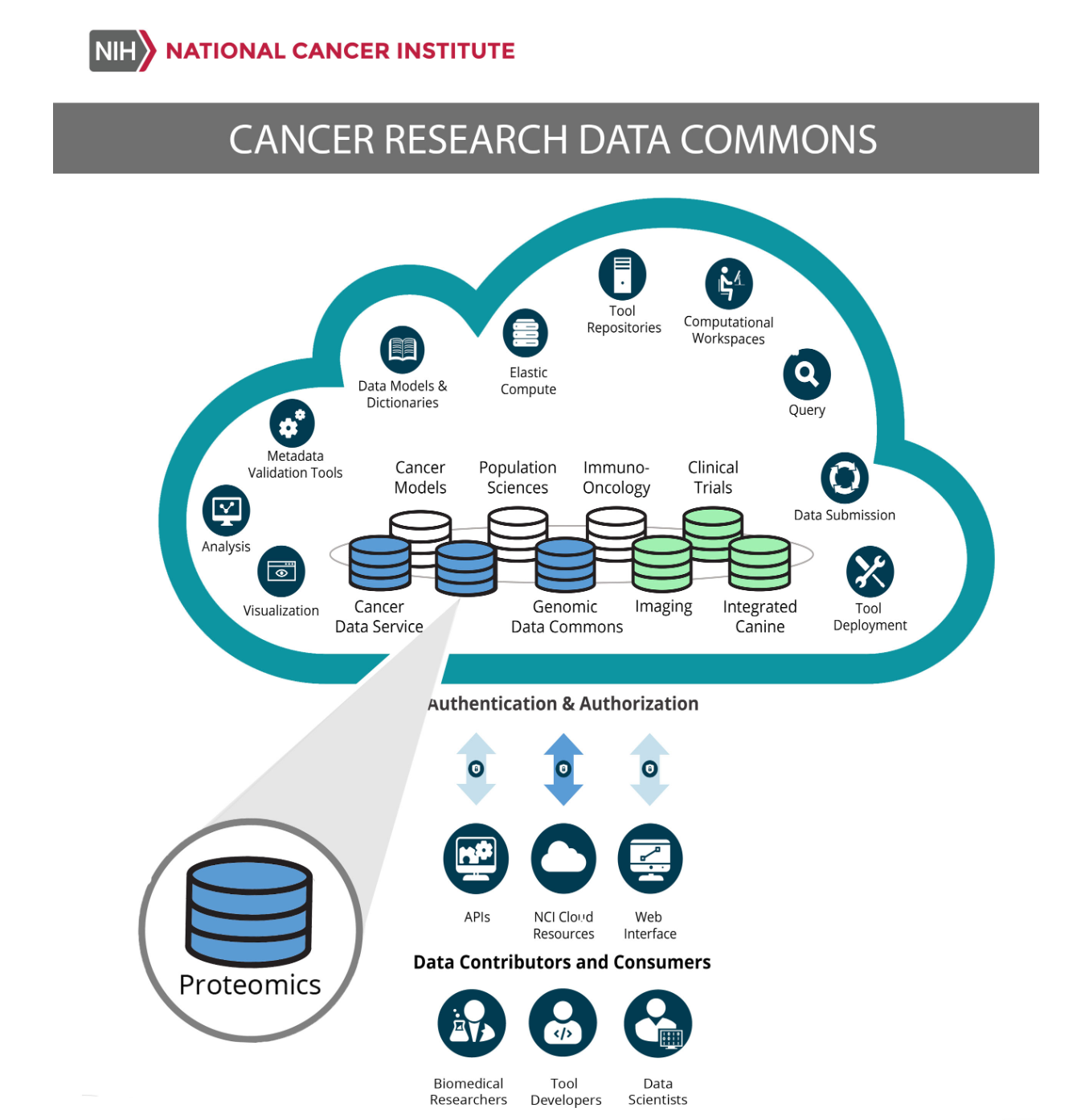 November 7, 2019
NCI's Dr. Erika Kim and Dr. Chris Kinsinger discuss how the Proteomic Data Commons (PDC) aids cancer researchers in accessing and analyzing proteomic data. The PDC is an integral part of NCI's Cancer Research Data Commons (CRDC) as it gives researchers access to three types of proteomic data: mass spectra, identified peptides, and protein reports, as well as clinical, biospecimen, and other metadata. The PDC is available for queries and analysis of publicly accessible datasets.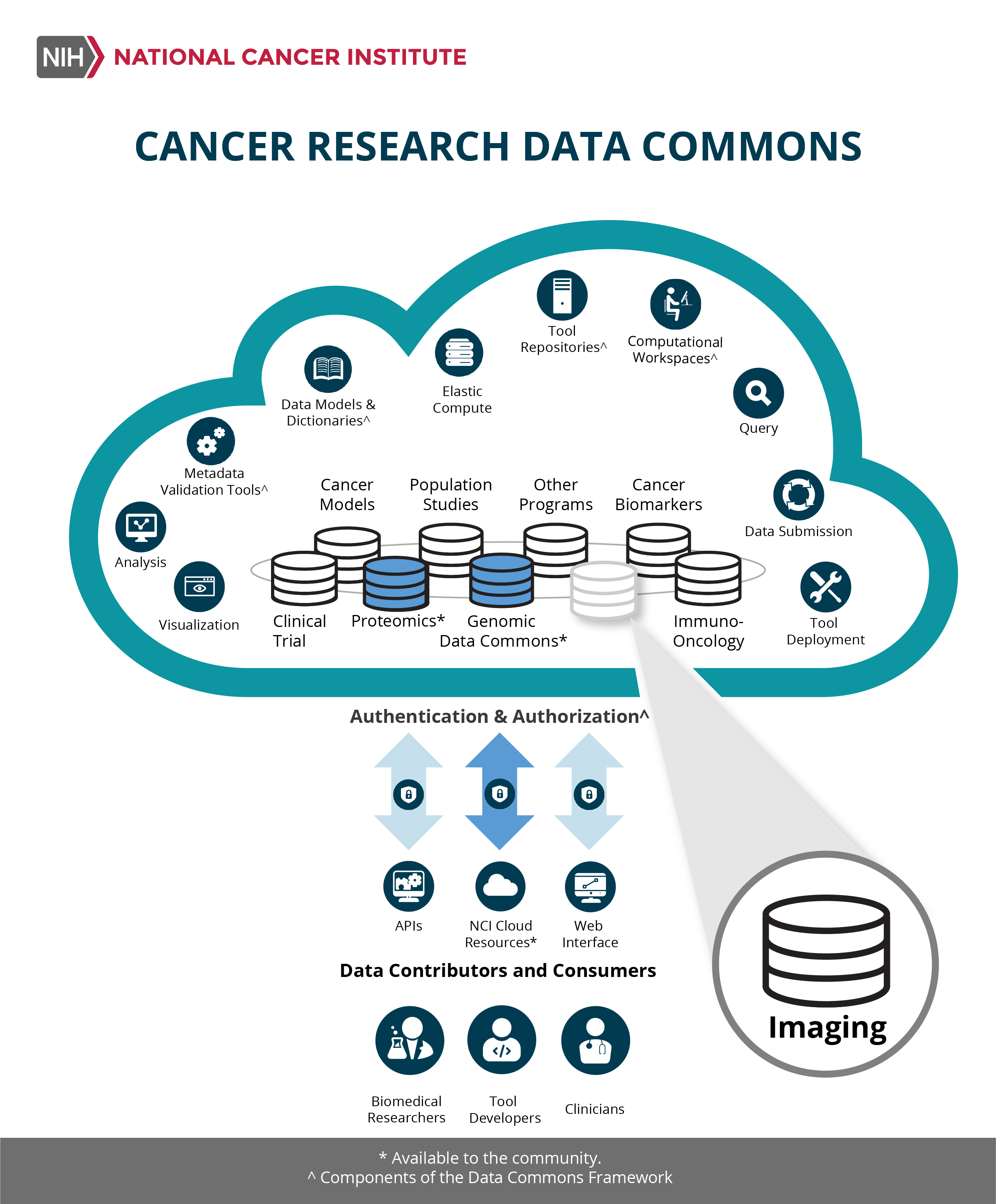 August 14, 2019
The Imaging Data Commons (IDC) has been awarded to a consortium led by investigators from the Department of Radiology at Brigham and Women's Hospital and Harvard Medical School. The IDC will house multi-modal imaging data and make them available for use by the broader cancer research community.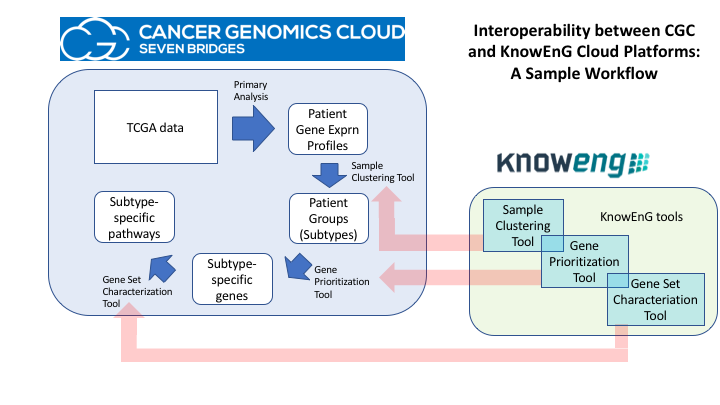 December 19, 2018
In an era of unprecedented growth in the size and variety of datasets and the number of software tools, there is an ever-increasing need for frameworks that connect and integrate data and tools within a secure and easy-to-use research ecosystem.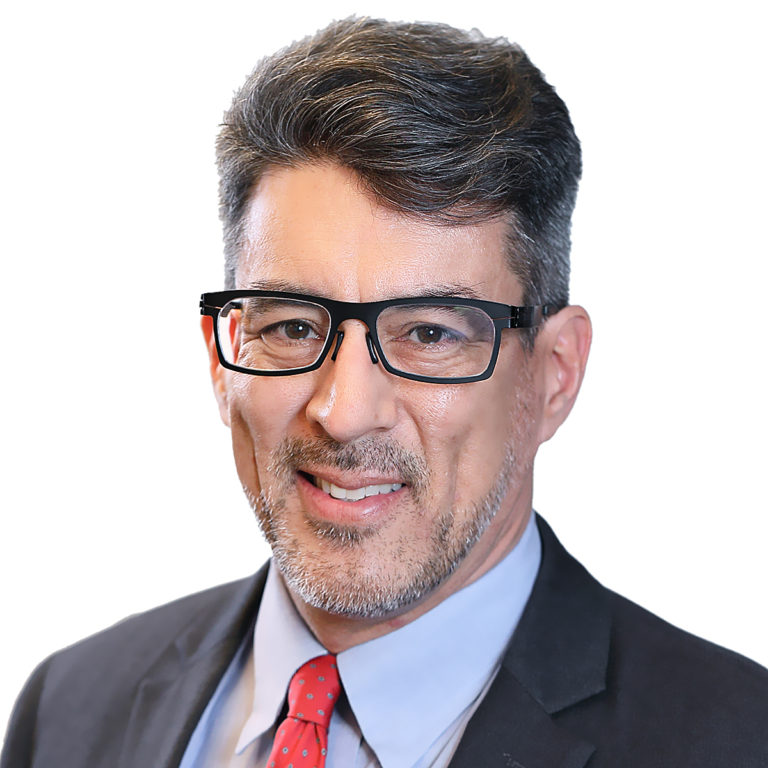 December 11, 2018
NCI is initiating the development of an Imaging Data Commons (IDC) supported by funding provided through the Cancer Moonshot℠. Imaging plays a pivotal role in studying cancer, from diagnosis to fundamental research. Like the NCI Genomic Data Commons (GDC) and Proteomic Data Commons (PDC), the IDC will be a data node, a domain-specific repository, in the CRDC.